Solution ALARM SERVICE & REPAIRS
Is your SOLUTION ALARM FAULT LIGHT FLASHING ?
Is your SOLUTION ALARM BEEPING every 60 seconds ?
Is there an exclamation mark inside a triangle ?
Is your Solution Alarm FALSE ALARMING ?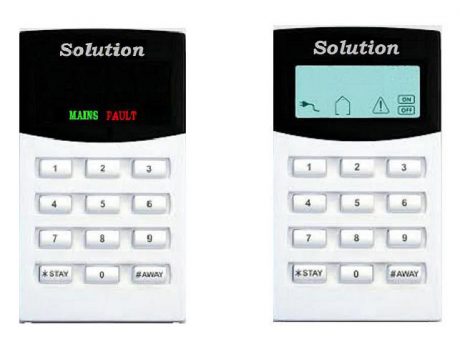 The first thing to do is to give the "AWAY" Button a quick push, not a long push. This will stop the beeping, BUT WILL NOT FIX THE FAULT. If you have a monitored alarm then it could be a failure to communicate, try holding down the "9" button for three seconds to send a test signal through to the monitoring station. Other than that your alarm needs a service.
If the green "MAINS" light is flashing, it means that the AC mains power to the alarm has failed. You could be having a power cut or a fuse on the house electrical fuse box is blown so check your fuses, if they are all good  it's time to call us.